Stuart Heard, PharmD '72 :

Keeping communities safe from everyday toxins
The connection between Stuart Heard, PharmD '72, and UCSF spans his entire life.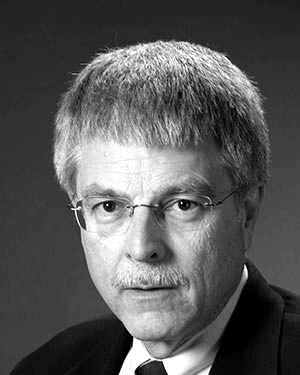 He was born at the University of California Hospital at Parnassus – now UCSF Helen Diller Medical Center – and his mother, Harriet, and her twin sister, Margaret, were alumnae of the School of Nursing. Jack, his father and most influential mentor, graduated from the School of Pharmacy in 1943, and the younger Heard followed in his footsteps. "It seemed natural to apply," he says.
Heard's student days were filled with activity, including a leadership role in UCSF's chapter of the Student American Pharmaceutical Association. He began his career as a staff pharmacist in the UCSF Department of Pharmaceutical Services, where he was first exposed to the field of toxicology. He would further develop this expertise in a management role at University Hospitals of Cleveland, where he oversaw staff pharmacists who supported the city's poison center.
In 1986, Heard returned to the Bay Area as director of pharmaceutical services for San Francisco General Hospital, which housed the region's poison center. He also joined the faculty of UCSF's Department of Clinical Pharmacy, which operated the poison center in partnership with the City of San Francisco. By 1997, Heard had transitioned to the role of executive director of the California Poison Control System (CPCS) when the School of Pharmacy assumed management of the statewide organization.
Now comprising four centers in San Francisco, Davis, Fresno, and San Diego, the CPCS is the country's largest single provider of poison control services and is California's primary source for treatment advice and information about poison exposure. The centers cumulatively manage more than 255,000 calls annually, averaging nearly 700 inquiries per day.
Under Heard's leadership, the CPCS has moved from financial instability to an established funding model through both state and federal resources. "We had some very rough years in the 1990s, early 2000s, and on into 2009," he says. "But since then, we've had very stable funding. It's something we have to work hard on every year."
In addition to remaining vigilant about solidifying the CPCS's funding levels, Heard identifies engaging the next generation of toxicology specialists as his top priority in the coming years. "We've been hiring a number of young professionals who are interested in our work," he says. "Our big task and goal are to assimilate these folks into our system and bring them up to speed as successful practitioners of toxicology and poison-control work."
Heard notes that many of the staff hires are UCSF School of Pharmacy students who became interested in toxicology as a result of their clinical rotations in the CPCS centers. "It's very specialized and requires a lot of extra effort on their part to become experts in poisons and toxicology," he says. "We have to match their enthusiasm with our efforts to train and educate them in our work."
"We really want to help them succeed in carrying out the good work we do," he adds.
Stuart Heard won a 2020 UCSF Campaign Alumni Award in "The Audacious" category. The award honors those who have achieved a remarkable accomplishment by setting a compelling vision for something so impactful that others might have doubted that it could be done.