Adrian Espinosa MS '15, RN, MPH, PHN, FNP-BC :

Giving back to his community
While many of his nursing school peers were seeking hospital residencies, Adrian Espinosa was intent on working with underserved populations.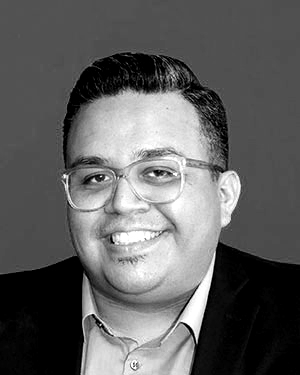 He launched his career in an outpatient clinic for farmworkers and other low-wage, underinsured people with scant access to care. After more training, he joined a community clinic in his hometown of San Jose, Calif., serving people whose health was vulnerable to socioeconomic factors like language barriers, food insecurity, and financial distress.
"It breaks my heart to see my patients struggling to decide whether to pay rent or buy medicine," Espinosa says. As a registered nurse and nurse practitioner working on a team of case workers, he helps people find the resources they need. In an early cohort of UCSF's diabetes minor – one of only a few such programs in the country – extra clinical work built his skills and confidence in treating people living with multiple chronic diseases like diabetes and high blood pressure, helping them make goals to live healthier lives.
Espinosa thrived in school, but "there was also the reality that there weren't many people who looked like me," he says. Homesick for a shared culture, he joined UCSF's Voces Latinas group, and later attended a National Association of Hispanic Nurses (NAHN) conference, which changed his life. "To see RNs like myself – but also Latinx nurses in research and academia – as doctors of nursing practice was so inspiring," Espinosa says. He joined the organization on the spot.
Until recently, Espinosa served as NAHN's San Jose chapter president, and he's now a national-board member, working with Kaiser Permanente and other health care organizations to increase Latinx recruitment and mentoring a new generation of Latinx nursing students. "A lot of students tell me, 'I thought I was the only one,' or 'You guys understand me,'" he says of guiding students through the same challenges he faced. "Hearing those comments over and over never gets old."
By age 30, Espinosa had a satisfying career and a personal life supported by a close-knit community of family and friends, all of whom lovingly accepted his identification with the LGBTQ community. So at 31, he turned his energies outward. He and some friends built a relationship with a local domestic violence shelter, eventually forming the nonprofit Supernova Foundation. Espinosa added a scholarship to benefit breast cancer awareness in the Latinx community to honor Modesta Longoria, his beloved aunt, who died of the disease at age 47.
Espinosa's deep well of caring comes from his parents, who, having grown up as farmworkers, taught him to value education and pay forward the support others gave him. And, he says, it comes from his Auntie Modesta. "When she was sick, she made me promise: 'Treat your patients like you would familia – with all the love and care you're giving me,'" he recounts. "I've kept that promise."
Adrian Espinosa won a 2020 UCSF Campaign Alumni Award in "The Pathfinders" category. "The Pathfinders" Alumni Award honors individuals who have graduated or completed training within the last 10 years and are relentless in their pursuit of new ideas that push the boundaries of science and health care.